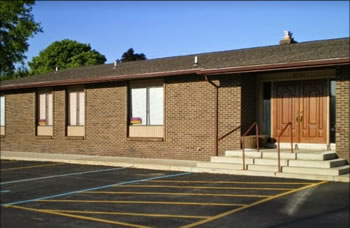 Shelby Twp. Dental Office
Dr. Heather is gladly accepting new patients.
Address:
Shelby Twp. Family & Cosmetic Dentistry
4741 24 Mile Rd
Shelby Township, MI 48316
Phone: (248) 652-0024
Our Office Hours:
Monday 11:00 a.m. to 6:00 p.m.
Tuesday 9:00 a.m. to 5:00 p.m.
Wednesday 9:00 a.m. to 5:00 p.m.
Thursday 8:00 a.m. to 4:00 p.m.
Friday Closed
Saturday by appointment
Sunday Closed
Appointments can be scheduled daily, by calling the Shelby Township dental office at (248) 652-0024. If you are unable to keep your scheduled appointment, please contact the office 24 hours prior to your appointment.
We would love to hear from you! Please fill out this form and we will get in touch with you shortly.
Dental emergencies are a part of life and Dr. Heather and her Team will work hard to accommodate your needs. Each day, there is time available for dental emergencies. Should your emergency happen after normal business hours, our answering service will instruct you as to how to reach the doctor on call.
We are delighted to welcome you to our practice and are pleased that you chose us to serve your dental needs.
Throughout the painless procedures, Dr. Heather and her staff were professional yet personal, precise while being friendly and delivered results that were more than promised.  Thank you so much Dr. Heather for becoming the outstanding person and Dentist that you are!