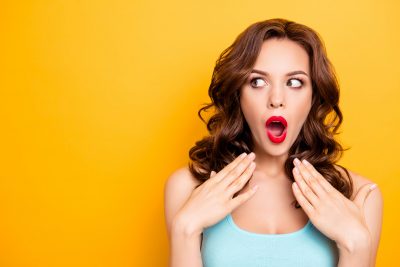 There's a clear oral care regimen outlined by the American Dental Association for people to follow. That's what most of our parents drilled into us – a routine that has enabled us to maintain healthy teeth. Unfortunately, some of us have fallen short of the standards set by dentist, which involves:
· Brushing your teeth with fluoride toothpaste for at least two minutes twice a day. The ideal time is in the morning and before bedtime
· Flossing teeth every day, especially at bedtime
· Limiting snacking of sugary food
· Paying a visit to the dentist every six months for professional cleaning and oral exams
Do you still keep up with this recommended routine by ADA?
Crazy Stats
As a study done by Delta Dental, 31% of Americans don't brush their teeth at least twice a day, with two percent failing to brush their teeth at all. Some of those who admitted to brushing their teeth claimed that sometimes it takes days for them to brush their teeth again.
What's the Effect of Not Brushing Your Teeth?
There's a good reason the ADA recommends that we brush our teeth at least twice a day. There are grave consequences for not brushing the teeth, including:
· Staining teeth, especially for people who are fond of drinking wine, coffee, and smoking cigarettes.
· Tooth decay. People who don't brush their teeth often get plaque, which encourages bacteria to eat the enamel. Tooth decay causes bad breath as well as other major problems that necessitate costly procedures such as root canals
· Gum disease. Periodontal disease or gum disease is caused by bacteria that makes your gums swell and bleed
· Higher risks of chronic disease. Periodontal disease is likely to accelerate diseases such as kidney diseases, dementia, and cancer.
All these effects of failing to brush your teeth regularly are motivation enough to have regular oral care.
How Often Should You Floss?
Maintaining healthy teeth requires more than brushing. Research claims that only 41% of people floss their teeth at least once a day, with women being more likely to floss than men. You should floss at least once a day.
Are You In the Bracket Of People Who Overindulge In Sugary Snacks?
A 2016 study found out that an average American eat almost 100grams of sugar a day, this is twice more than the recommended limit of 50grams. The guideline was based on the fact that 10% of the 2,000 calories people consume come from sugar. If you're in this bracket, you should aim to reduce the intake of sugary snacks.
How Often Should You See a Dentist?
The ADA recommends visiting the dentist every six months. However, only a quarter of the population has visited a dentist in the last five years. Only 28% of people visits a dentist once a year.
When Should You Start Taking Your Kid to the Dentist?
A child should see the dentist six months after the first tooth appears. Unfortunately, 40% of kids under three years have never been taken to a dentist. It's important to give your kid good oral health from a young age.
Why Do People Fail to Go to the Dentists?
While many people are willing to go to the dentist, the majority are unable due to the lack of dental insurance.
It's crucial to visit your dentist at least twice a year for dental examination and teeth cleaning. Regular visits will help keep tooth decay and gum disease at bay.
If you are looking for a dentist, HPS Advanced Dental Care would love to see you.  Dr. Heather is gladly accepting new patients.
We are located at 4741 24 Mile Rd. Shelby Township, MI 48316, and we can be reached at  (248) 652-0024.  We look forward to meeting you!