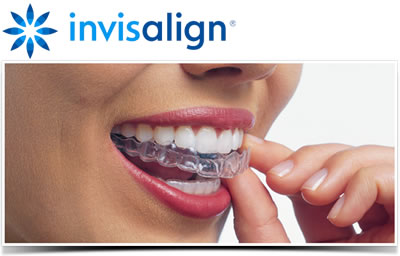 Invisalign is a great option for our Shelby Township patients that want to have the benefits of braces without the traditional metal brackets and wires. Invisalign is a great way to get straight teeth without the inconvenience or the discomfort of traditional braces. When you are considering Invisalign as an alternative to braces, it is important to remember that it is still an orthodontic treatment, and there are special care considerations. To help you get the most out of your Invisalign treatment, here are some helpful hints.
Wear as Directed
This is one of the easiest ways to ensure that your Invisalign treatment is effective and straightens your teeth as quickly and efficiently as possible. What does this mean for you? First off, make sure that you are wearing your aligners for at least 22 hours every day. You will want to take them off to eat and brush, but other than that, keep them in as much as possible for the best results. This rule is especially important for the first two days that you are in new trays. We recommend that when you change trays, that you only take them off to brush, for the first 48 hours. This will insure that each Invisalign tray has the best chance to move your teeth as effectively as possible. Finally, make sure that you are changing your trays as recommended by your dentist.  If they suggest changing trays or keeping a tray for a bit longer, follow their instructions for the best results.
Don't Fret About Wearing Them
For the first few weeks that you are in your Invisalign trays, you may feel a bit self-conscious about them. Don't let this deter you from wearing them as recommended. It is important to remember that many other patients have been in your shoes, and they have adjusted to the trays, just fine. You will have a bit of a learning curve when it comes to talking with your trays. You may notice that you have a bit of a lisp for the first few days or weeks. Don't take your aligners out, the best way to overcome this challenge is to practice talking with your trays in your mouth. Also, remember that your trays are clear, so most people won't ever notice that you are wearing them. You may feel awkward for a while, until you are used to them in your mouth, but most people won't notice a difference, unless you tell them.
Keep Your Mouth Clean
Even if you have a great care routine before you start with Invisalign trays, you are going to want to up your game, while you are straightening your teeth. Start by knowing exactly how to care for and clean your aligners. This will help reduce the plaque and bacteria that can build up inside of the trays. Then, make sure that you are brushing and flossing your teeth at least twice per day, if not more often. This will reduce your chance of developing gum disease or tooth decay while wearing your Invisalign trays. We also suggest using a whitening toothpaste while you are wearing your trays. Many patients note that whitening toothpastes are more effective while your trays are in. This is a great way to keep your smile looking great. Do, however, avoid using other whitening products while using your Invisalign trays.
I'm Looking for An Invisalign Dentist Near Me!
Invisalign is a great option for almost any patient that wants a beautiful, straight smile. HPS Advanced Dental is your Invisalign provider in Shelby Township, MI. If you want a straight smile without the metal, it's time to chat with us about how Invisalign can work for you. To schedule an Invisalign appointment, call us today at (248) 652-0024.