VELScope Screenings for Oral Cancer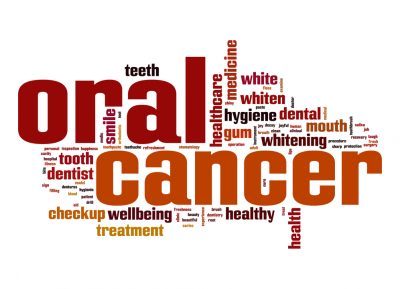 Oral cancer is a big deal. Like with any other type of cancer, when caught early, it can be treated easily and is likely to have a minimal impact on your life and your health. It is often not easy to tell during a regular exam if a patient has tissue changes that indicate oral cancer. However, your Shelby Township dentist does have a tool that can show tissue changes in your mouth and help us find oral cancer early and reduce the impacts on your mouth.
Oral Cancer Basics
All types of cancer are indicated by changes in the way your tissues look and grow. We hear a lot about things like breast cancer, prostate cancer or skin cancer, but oral cancer isn't really in the news. Surprisingly, oral cancer is more prevalent than expected, being the 6th most diagnosed type of cancer worldwide.
Like these other types of cancer, oral cancer affects the way the tissues inside of your mouth and jaw grow. The signs of oral or mouth cancer can be very obvious like the appearance of lumps, sores or lesions. However, the signs can also be less obvious such as an achy jaw, an earache, or a lingering sore throat. Having a great tool allows us to determine if your symptoms are from oral cancer or if you have some other issue that we need to consider.
The VELScope
A great new tool that we have to help us screen for oral cancer is the VELScope. The VELScope is not a tool that diagnoses cancer, but it does help us determine if there are changes to the cells in the tissues of the mouth. The VELScope uses a process called "Tissue Fluorescence" to indicate areas within the mouth where changes to cell growth or structure have occurred. The light used is a blue light which causes no harm to your mouth, but shows changes in tissue by causing them to glow or "fluoresce." The glowing tissues only indicate places where cancerous cells may be growing, and it is not a tool to diagnose cancer, but rather to help us screen your mouth for cancer.
Next Steps?
So, what happens if we find places in your mouth where oral cancer may be present? Well, the first step is to schedule a biopsy. A biopsy will allow us to determine if the changes that we noted with the VELScope are cancerous and if so whether they are benign or malignant. Once we know what is happening in your mouth from the biopsies, we can then determine a plan of treatment. If you do have cancerous changes in your mouth, we will likely refer you to a doctor that specializes in treating oral cancer so that you can have the best possible treatment.
What Can You Do?
In many cases, oral cancer is preventable. If you smoke or use other tobacco products, it's a good idea to stop using them. Tobacco has been closely linked to mouth and other types of cancer. Using tobacco while undergoing cancer treatments can make them less effective and increased your risk for ongoing oral health issues. The same is true for alcohol if you consume alcohol, it's a good idea to avoid consuming alcohol especially during any treatments for oral cancer. Then make sure you work closely with your doctor and dentist, and follow all care and medication instructions so that your treatment is successful and you can move on with your life, cancer-free.
I Want More Information on Oral Cancer Screening in Shelby Township, MI!
HPS Advanced Dental wants you to have a healthy mouth and a beautiful smile. If you are concerned about the health of your mouth, or if you think that you may have concerning changes in your mouth or throat, don't wait until it's too late. Call us today at (248) 652-0024 to schedule an appointment for an Oral Cancer Screening.