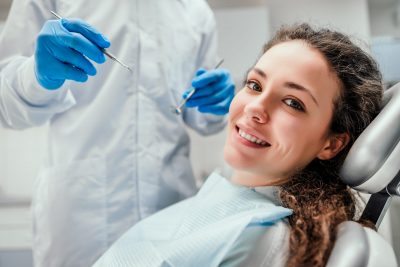 Your oral health is more integral to your overall health than many people often think. In case you didn't know, neglecting your oral health could potentially result in a plethora of major medical conditions over time, but you don't have to experience something like this.
Thankfully, with a routine dental cleaning, you can keep major health issues at bay. Even if you are highly conscious about your teeth brushing habits, routine professional dental care and exams can ensure any potential problems related to your dental health are detected earlier enough.
But how regularly should you go for a dental cleaning? Peruse the article and find out.
Any dentist will inform you that routine dental cleaning is integral to your overall health as well as general health.
Regular dental cleaning not only ensures your teeth remain sparkling at all times, but also guards the health of your gums. Gum disease can be tough to detect. However, routine dental exams not only keep the disease at bay, but also makes the prospect of detecting it relatively easy. It is highly recommended that you keep your teeth intact by eliminating plaque buildup as well as tartar, which often accumulates on your teeth's outermost layer. If you didn't know, it's actually this buildup that ultimately results in both tooth decay and tooth loss.
What's more, oral cleaning is a fantastic way to keep your teeth stain-free and sparkling white, so you can always be proud of your smile. As we explained earlier, the state of your dental health has a direct impact on your overall health. And if neglected, it can potentially enhance your risk of serious health conditions such as heart disease or diabetes.
So, what happens during your routine Shelby, TWP, MI dental appointment?
In simple terms, a dental cleaning appointment involves examining your pearly whites as well as overall health. Below is a detailed explanation of what actually transpires during your appointment:
A basic checkup: A routine dental examination gives your dentist a great opportunity to keenly assess the health of teeth for any visible potential problems. Your dentist will use mirror-like equipment to examine your teeth as well as your gums. During this procedure, the dentist will also check for possible signs of gingivitis, which may range from inflammation in your gums, to bleeding and tenderness. What's more, your dentist will look for other issues, including mouth lesions, loose or improper tooth fillings. As you may have guessed, it offers your dentist ample time to evaluate your dental health and identify any hidden problems.
Plaque and tartar buildup removal: This is arguably the most time-consuming dental appointment. Using a piece of equipment referred to as a scrapper, your dentist will effectively remove plaque while checking for signs of tartar buildup. Also called calculus, tartar usually forms when plaque eventually transforms into tartar. Tartar usually features either brown or yellow color and can potentially cause the development of gross dental problems such as receding gum lines and tooth loss.
Teeth polishing as well as flossing: Once your dentist has successfully removed both plaque and tartar, he will embark on polishing your teeth. And this is usually done by applying gritty toothpaste through the use of a rotating polishing device. The mildly abrasive toothpaste also ensures any lingering tartar and plaque are effectively eliminated. And after this, your pearly whites undergo a thorough flossing session. This is an important process, as it ensures all the debris that the toothpaste might have left behind is eliminated. During the procedure, your dentist accesses the so-called hard-to-reach spots. And if you usually experience bleeding gums, the dentist will provide you with effective tips on how to enhance your dental health to minimize bleeding problems.
Dental care tips in-between oral cleanings:
The duration between your dental appointments can sometimes be huge, whether it's six or twelve months, implying that many things can happen inside your mouth. And this is why dentists strongly advise against neglecting your teeth during this crucial time. Some practical and proven tips to consider include:
Always brush your teeth thoroughly at least two times per day, including in the morning and at night.
Use fluoride toothpaste as well as a soft-bristled toothbrush.
Practice regular flossing, at least once daily.
Always use a top-notch mouthwash that prevents bacteria and plaque buildup.
If you experience any potential issues such as bleeding gums, or a sudden toothache, don't hesitate to inform your Shelby, TWP, MI dentist immediately!
If you are looking for a dentist, HPS Advanced Dental Care would love to see you.  Dr. Heather is gladly accepting new patients.
We are located at 4741 24 Mile Rd. Shelby Township, MI 48316, and we can be reached at  (248) 652-0024.  We look forward to meeting you!