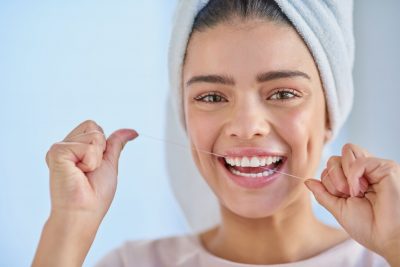 Research has revealed that more than half of U.K citizens suffer from anxiety or are self-conscious about the health of their smiles. Common dental issues such as gum disease and tooth decay are major health concerns that can negatively impact the affected individuals throughout their lives.
When it comes to maintaining a healthy mouth, routine brushing should always be at the top of your list. Brushing your pearly whites at least two times daily using fluoride toothpaste can significantly boost your smile. However, there is another dental care regimen that can hugely transform the overall health of your mouth; interdental cleaning.
Even though brushing is arguably the best way to ensure your teeth remain clean and healthy at all times, it can only access nearly 60% of your teeth surfaces. But thanks to the advent of technology, interdental brushes are today available, allowing you to effectively clean in between the gaps in your teeth for a thorough dental cleaning experience.
This is why as the proponents of the National Smile Month, the Foundation of Oral health has teamed with TePe to enhance your knowledge regarding this simple yet vital dental care routine.
So, why is interdental cleaning so crucial?
Over time, plaque can accumulate in the area between the teeth, which a regular toothbrush won't access. Eventually, this will result in gum inflammation, tooth decay as well as bad breath. Thankfully, an interdental toothbrush has been proven to help solve this particular issue.
An interdental brush is typically a small brushing device specially crafted to effectively clean your teeth and access the so-called hard-to-reach areas of your teeth. Routine use of an interdental brush, besides daily brushing and flossing, is a fantastic way to preserve the overall health of your teeth and gums.
It is highly recommended that you clean between your teeth daily, to ensure your teeth and mouth remain fresh, healthy, and in tip-top condition at all times.
It is imperative to note that when you initially clean between your teeth, you may experience sore and perhaps bleeding gums. However, don't stop doing this, bearing in mind that bleeding gums can sometimes signify gum inflammation. In case you don't see any improvement a few days after incorporating an interdental brush into your dental care regimen, don't hesitate to contact your dental team.
Choosing the correct size:
It is important to note that interdental brushes are currently available in a broad range of sizes, implying that the prospect of finding the perfect size can sometimes prove a daunting task. You should ask your dentist for his/her recommendation on how to select the right-sized brush. In the meantime, though, below are a few tips to help you get started:
While looking in the mirror, carefully place the brush between your teeth, fairly close to the gums. Beginning with the smallest size, work up until all the brush bristles come into contact with the tooth surface as well as the gum tissue.
The brush should fit snugly apart from the wire. On the other hand, plastic-coated ones should never touch the sides of your teeth or your gums. You should never force the brush into any space between your teeth.
Once properly placed, gently move the brush to its full capacity back and forth at least three times, ensuring you effectively clean all the spaces between your teeth at least once every day.
The chances are high that you'll require between two and three different sizes or a combination of 1 or 2 interdental brushes and floss. But this will largely depend on the space between your pearly whites, which may vary throughout the month.
Tips on how to use an interdental brush:
You won't experience any difficulty using any of these important dental devices. Follow the following tips to get the most out of your brush:
If you have a straight brush, use it between your front teeth: Place the brush carefully between your teeth. After this, move it at full strength back and forth a couple of times.
If you are using a relatively small brush on your back teeth: If you have a small brush, you may curve the tender neck a little bit to make it quite easier to access between your back teeth. You can as well use a long-handled brush.
If using a larger brush on your back teeth: You can curve the wire slightly to ensure the bigger brush to ensure it reaches your back teeth. You can extend the lifespan of your interdental brush by ensuring you don't either bend or straighten it at another angle.
If you are looking for a dentist, HPS Advanced Dental Care would love to see you.  Dr. Heather is gladly accepting new patients.
We are located at 4741 24 Mile Rd. Shelby Township, MI 48316, and we can be reached at  (248) 652-0024.  We look forward to meeting you!