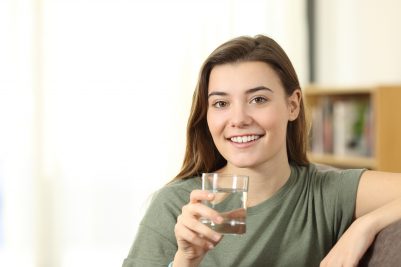 A dentist is a lifetime partner in providing yourself and your family with warm confident smiles. Don't just pick anyone. Though dentists are many. only a few really know how to do their craft.
But that's not all. Transferring from one dentist to another isn't easy and a smart thing to do. Experts advise that you stick to one dentist unless your relocating. Diagnosis and transfer of dental records need a lot of procedures that dentists wouldn't be very happy to do.
So, have you found the right dentist yet? Are you still searching? Finding yourself here is a stroke of luck. Allow us to teach you the two practical methods in finding the right dentist for you and your family.
It's Just A Dentist, No Need To Be Picky …
You're terribly wrong with this line of thought. Trust is the foundation of all healthy relationships. This greatly applies to your relationship with the dentist as well. A healthy relationship with a dentist makes cleaning, dental procedures, and check-ups safer, more comfortable, and worthwhile.
Forging a healthy relationship with the dentist is only possible if he or she is the right one. The right dentist can cater to your needs no matter how dire the situation is. Another thing to note is that his or her dental services are fully committed to making you feel satisfied.
These are some traits that the right dentist has:
empathic
puts your kids at ease
transparent
has a high degree of cleanliness
passionate about his or her job
offers alternatives if you can't afford a particular dental service
easily makes you and your family comfortable
aims to build a long-lasting professional relationship with you
What Are The Best Two Techniques In Finding The Right Dentist?
Crowdsource Online: Use "Ask Websites"
The internet is full of like-minded people. So if you're wondering where's the right dentist for you, many can provide you with advice online.
That's why you shouldn't undermine the potential of crowdsourcing. Basically, crowdsourcing is asking for people's opinions via the internet.
For inquiries, crowdsourcing is commonly done in social media like Facebook or Instagram. However, in a personal view, social media platforms don't really provide you with useful and satisfying answers.
You should crowdsource at "ask websites" instead. Ask websites are websites that are mainly designed to answer people's queries. These have users that either ask the same question as you or can provide answers to your questions.
Examples are Quora, Reddit, and Digg. What you will like about crowdsourcing in ask websites is that these provide you with honest constructive answers. For example, Quora has a lot of users that provide you with an honest review about some dental clinics, their locations, and the services that they offer.
Look Through Advertisements
Online advertisements and advertisements in newspapers and magazines provide you an idea about which dentist to consult. But since advertisements are promotional, you have to be very critical about the things that you read about a particular dental clinic.
Advertisements provide you with a long list of dental clinics that you can probe. Going to all of them will be impossible. Narrow the list down to fewer numbers. Here are some tips to make it shorter:
List dentists that offer services for patients with special needs
List dentists that are a member of the Americal Dental Association (ADA)
List dentists that are 10-20 kilometers away from your home or are only drive's way from your home to work
List dentists that offer special services like dental implants, periodontal treatment, bone, and soft tissue rebuilding, plastic periodontal surgery, etc.
If you are looking for a dentist, HPS Advanced Dental Care would love to see you.  Dr. Heather and Dr. Maltese are gladly accepting new patients.
We are located at 4741 24 Mile Rd. Shelby Township, MI 48316, and we can be reached at  (248) 652-0024.  We look forward to meeting you!