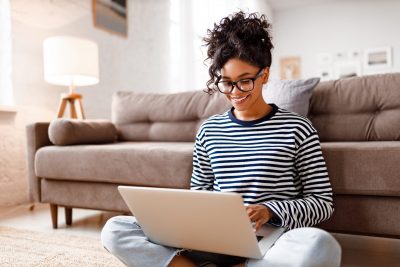 Did you know that nearly 70% of Americans are self-conscious about their smile? While it often gets overlooked, having the confidence to smile plays such a significant role in your everyday life. A smile practically communicates a sign of trust, acceptability, and friendship. It also has a huge impact on your relationships, social life as well as career advancement. Sadly, though, most people hide their smiles because they simply feel uncomfortable!
If you want to take care of your dental health and self-esteem, you must find a dentist. However, with potentially endless dental professionals to choose from, the prospect of finding the right dentist can sometimes prove to be a daunting task. Thankfully, there are techniques and strategies you can employ to help you find the right dentist for you and your family.
So, why is finding the right dental specialist important?
When trying to find the best dentist, you are looking for more than an individual who will just be assessing and cleaning your pearly whites a couple of times a year. Dental health care is as crucial as any other type of health care, and your dental professional's office must be a safe, comfortable, and conducive environment that supports your overall wellbeing. Also, you want to feel welcome and pretty certain that your dental health matters to everyone else who works in that particular oral clinic.
What's more, you want assurance that your dentist is committed to helping you get the best possible dental results. You should always consider the above factors, irrespective of whether you or your kids are having your teeth examined, cleaned, or having a dental procedure.
So, what factors should you take into account when looking for a dentist?
Your first step toward finding the right dentist for your oral care needs should be to carry out a thorough search and create a list of prospects. Go through your local newspapers and check the advertisement section. Generally, you'll always find at least two dentist advertisements in local newspapers. Of course, you should closely examine the offers after going through the ads.
Go online through the American Dental Society's website known as the find as the Find-A-Dentist tool:
Contact the American Dental Society most local to your place of residence. Ask around. Your neighbors, friends, and close family can all be useful resources for nearly all types of professional service providers, including dental experts. When asking about a professional snow remover, a paving contractor, or a landscaper, make sure you also ask for a dentist!
Get curious and practical. Ask and subsequently answer some common questions as you now contact or visit the dental offices you've decided to explore their services. You shouldn't be tentative! After all, you are naturally looking to create a long-term personal-professional relationship. So, go ahead and introduce yourself and freely interact with your potential doctor and get to know what your future dental care experience will look like.
What is the location of their dental offices? This is another crucial factor you'll need to consider. How far are the offices from your home? Is it close to a path you often drive through? Besides the location, you also need to consider their work schedule. Do they allow evening or weekend appointments?
Is the dentist a member of the ADA (American Dental Association)? This is crucial as it shows a particular dentist is qualified enough to handle the desired dental procedure.
Do they accept your oral care insurance? If not, will they help you with the necessary payments?
And lastly, you also want to ensure the dentist and staff are not only good human beings but are also great, courteous, and empathic communicators. And this should be reflected in how they respond to your questions!
If you are looking for a dentist, HPS Advanced Dental Care would love to see you.  Dr. Heather is gladly accepting new patients.
We are located at 4741 24 Mile Rd. Shelby Township, MI 48316, and we can be reached at  (248) 652-0024.  We look forward to meeting you!