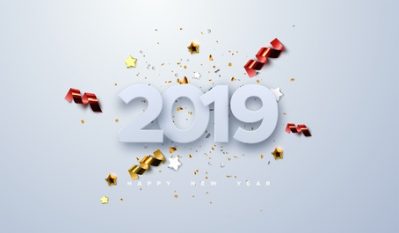 The year 2018 is almost over. It's time for you to come up with New Year's resolutions — the promises you make at the end of each year to make the next year more productive. However, while making resolutions this, people often forget to make some about their teeth.
Oral health is very important. We are sure that you want to welcome the year 2020 with a smile as well. For that, you need to make sure that your teeth remain healthy.
Following are 5 New Year's resolution that will make your teeth healthier:
1.     Floss Every Day
This is one of the first items in your resolutions list. Brushing gets rid of the debris on your teeth, but what about the plaque on your gums? Plaque can cause you to get gum disease and decay. To avoid that, you need to add flossing to your schedule. Just 5 minutes of flossing can save you a lot of trouble later on.
2.     Brush More
Brushing twice a day is a good habit, but you can make it even better. Brushing your teeth more will only benefit you in the long run. Make brushing your teeth after every meal a habit, especially if you have any sweets.
The sugar can cling to your teeth and form harmful bacteria. Make sure you clean all the remains right away, so the bacteria can't cause harm.
3.     Eat Healthier
This may already be on your resolution list, but maybe not with respect to oral health. Did you know that healthy eating can benefit your teeth as well as your overall health? Yes, eating less sugar and cutting back on soft drinks can prevent enamel damage and cavities. Try to limit sweets and acidic food intake for healthier teeth. Make sure that you include fresh fruits and vegetables as well as cheese in your diet plan as they are great for oral health.
4.     Drink More Water
Water not only helps you get a glowing skin but is also good for your teeth's health. Drinking water helps in stimulating saliva, which cleanses your mouth from bacteria and leftover food particles. The bacteria can become a cause of gum disease as well as decay, so it is important that you get rid of it as soon as possible.
Make sure you carry a bottle of water with you and stay hydrated throughout the day.
5.     Regular Dental Checkups
Regular visits to your dentist are vital for your dental health. Don't ever skip out on your appointments as these can prevent any future harm. Get immediate treatment if you have a dental condition or infection. Get the treatment before the issue exacerbates. Keep your pearly whites healthy throughout the year by scheduling regular appointments with your dentist.
For more information about taking care of your smile in 2019, give HPS Dental a call. We can be reached at (248) 652-0024. We hope to hear from you soon!