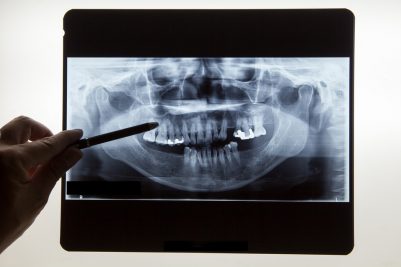 Dental emergencies can happen at any point so you should be prepared for them. You should be willing to do whatever it takes to remedy the situation so that you can go back to normal in a short amount of time. All dental emergencies will entail you calling a dentist so you should already have the contact details of one in your contact list on your smartphone. If not, then research for the best one who is located just a few blocks from you as there is no sense in going for someone who is located a bit far away. Here are some common dental emergencies and what you can do about them:
Bleeding Tongue
Accidentally biting your tongue after eating a bit too fast would be a pretty bad mistake. The next thing you must do would be to put a cold compress on the affected part and hope the swelling would go away at one point. Don't worry though because after a few days the tongue will go back to what it was unless the damage is really severe and surgery is needed.
Sudden Toothache
Most of the time, something is stuck between your teeth. As a result, the next thing to do would be to clean your teeth by flossing and brushing them. If that does not work then better call a dentist in order to set an appointment. You can call yourself lucky if a schedule suddenly opens up for your concerns.
Broken Tooth
You won't feel too good about your looks when you have a broken tooth and you decide to look in the mirror. It could have been caused by a sports injury or something worse. The problem is you'd need to put a cold compress on the affected part right away before it gets worse. While you are doing that, you should already be messaging your dentist about her next available schedule as this is not something that you can afford to last long.
Painful Swelling
Swelling in your gums can be caused by so many things. A dentist would know how you can prevent this from happening next time so you should see one as soon as possible. We all know how unbearable the pain can be so better not waste any of your time and book an appointment right away. Unfortunately, this is not something that will go away by itself as you need to do something about i. You will be sure what you're doing is correct when you consult with the right people.
It is evident dental emergencies can threaten your existence on this planet in more ways than one. As a result, better to seek the help of a highly trained professional in this situation so that the situation can be addressed as soon as possible. The longer you let the problem stay, the more it will get worse. A dental emergency should motivate you to act quickly because there is a reason it is called an emergency.
If you are looking for a dentist, HPS Advanced Dental Care would love to see you.  Dr. Heather is gladly accepting new patients.
We are located at 4741 24 Mile Rd. Shelby Township, MI 48316, and we can be reached at  (248) 652-0024.  We look forward to meeting you!