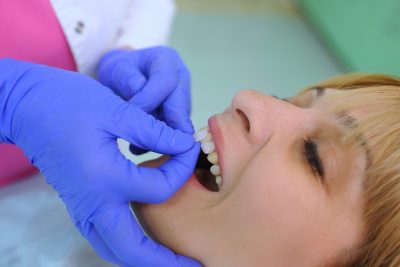 Did you know that a gorgeous smile can enhance your quality of life? Veneers are a fantastic way to boost your smile, particularly if you have chipped, discolored, or malformed teeth. If you are a Shelby, Twp, MI resident that wants a beautiful smile, veneers can be a great option. Dental veneers are also pocket-friendly and will offer you the perfect smile without spending a significant amount of cash at the dentist. So, today in this post, we want to provide you with nearly everything you would want to know about dental veneers. So, peruse the article and enhance your knowledge.
So, what are dental veneers?
Dental veneers are a fine layer of either resin or porcelain that is expertly bonded to your natural teeth. Usually, they are designed to only cover the front and perhaps small parts of the back and side of every tooth. And because they don't offer lots of structural support to a tooth, they are not a great option for patients needing extensive tooth repairs.
If you decide to have veneers, your dentist will first have to assess your teeth and help make the decision of whether they are a great option for you. When preparing for veneers, your dentist will measure and subsequently make the correct molds to ensure the veneers correctly fits your teeth to give the best smile ever! And once the veneers have been customized according to your needs, they will be fitted into your teeth. But it's worth noting that this will involve eliminating a small portion of your natural tooth to create sufficient space to place the veneer and assume the perfect fit.
So, why should you go for veneers?
There are numerous reasons why most people choose dental veneers over other options, including:
They are ideal for patients who don't require the amount of correction associated with invisible aligners as well as braces. If only one or two teeth of yours are imperfect, dentists will always recommend veneers.
They are ideal for patients that want straight teeth but don't require braces. This is because braces usually correct even the slightest teeth misalignment.
They are for patients whose teeth are discolored and tooth whitening treatments haven't helped improve their smiles.
However, it is worth noting that dental veneers don't offer any structural support to the teeth. They just decorate your teeth, boosting your smile and overall appearance as a result. And this implies that they are not intended to solve major dental issues.
Taking care of your dental veneers:
Usually, caring for dental veneers is an easy task that only requires you to practice good dental hygiene at home. And this means that brushing at least twice daily, flossing, and scheduling routine appointments with your local dentist should be enough to keep your veneers in tip-top condition.
However, there are a few other vital things you should take into account when caring for your veneers. First, they can potentially break down or crack, just like your natural teeth. As a result, you should never bite or chew hard foods such as hard candies or ice. What's more, veneers can potentially become stained, so stay away from foods such as coffee, red wine, or even soda. And most importantly, should you experience any problem with your veneers, don't hesitate you contact your dentist!
If you are looking for a dentist, HPS Advanced Dental Care would love to see you.  Dr. Heather is gladly accepting new patients.
We are located at 4741 24 Mile Rd. Shelby Township, MI 48316, and we can be reached at  (248) 652-0024.  We look forward to meeting you!