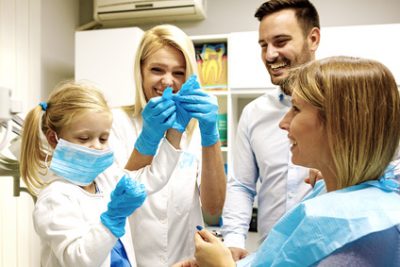 If you are interested in getting on the road to having great oral care for you and your entire family, finding the right dentist plays a vital role. You deserve a professional that can not only meet and exceed your dental needs but the needs of your children as well. It is our goal at HPS Dental to make every dental experience for you and your family a positive one. If you are interested in learning essential factors of exceptional dental care for your whole family, keep on reading!
Meeting the Needs of Your Family
A dental office that cares and values your personal well-being will be able to ease any dental fears that you or your family may have. Having someone that you can open up to and ask any dental questions will allow you to receive the best dental care as possible. You should never compromise the experience and knowledge of a dental professional. An experienced dentist will be able to find any potential issues and give you the proper advice and treatment options. They will also be able to educate you on prevention of different dental concerns. By attending a family dental practice, your dentist and staff will have the knowledge of taking care of not only everyday adult dental needs but can help you with answering questions about fluoride in children, holistic dentistry, your children losing teeth, etc.
Pediatric Dentistry
If you are a parent, a dentist that has pediatric experience will play an essential role in the care that they receive. Someone who is gentle, knowledgeable, and able to make your child's experience a memorable one, will be able to leave a positive, lasting impression for dental cleanings to come. It takes more than special prizes at the end of their experience. Someone who can make them feel encouraged and comfortable are critical factors in their care. We strongly recommend checking out your dentist's website and read any client feedback. Finding a dentist that has a biography on their website will allow you to learn more about them, their professional experience and any unique qualifications.
Dental Services
A dentist that offers a wide variety of services will also play an important role in servicing your entire family. For example, HPS Dental specializes in ZOOM! AP Whitening, Biolase Epic Laser Therapy, and TMJ Next Generation Devices, as well as a variety of dental services. Dental health is very important, and there are many different facets that should be covered to make sure you are being taken care of.
If you are looking dental office in the Shelby Township area, give us a call today at (248) 652-0024 or schedule a dental appointment.