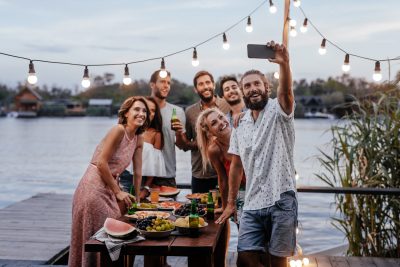 There is no doubt summer is most people's favorite time of the year, especially for those who love getting out and living an active lifestyle. After all, the warm summer months are a perfect time to travel and enjoy the outside world.
However, even though the outdoor sun comes with lots of benefits, it does come with its fair share of potential problems, especially when it comes to your oral health.
And while it's very okay to enjoy your summer months, you also have to take into the health of your pearly whites, gums, and mouth in general. As experts in dental health, we have put together a few proven and effective tips that will help you take care of your dental health this summer!
Make a plan: The summer period is usually full of activities, and this is why you want to plan well ahead of time to ensure your dental health gets the attention it deserves. In this regard, make sure you schedule an appointment with your dentist after booking your trips. This is very important as it ensures any lingering dental issues can be taken care of earlier enough, so you don't have to seek emergency dental treatments abroad. What's more, you will want to ensure you have adequate toothbrushes, floss, and travel-sized toothpaste.
Stick to your routine: Whether you are out with friends or are up watching your favorite late TV show, it's always important to stick to your dental routine. After all, taking care of your mouth is imperative! Don't skip your routine brushing and flossing just because you are committed to something more important. No matter how busy your summer may be, make it a priority to brush for at least two minutes using fluoride toothpaste besides daily interdental cleanings.
Always protect your teeth: Research shows that nearly 65% of Brits usually put their dental health at risk by using them as tools for jobs not suitable for them. In this regard, you should avoid using your pearly whites to crack open packets or bottles. What's more, you should resist the urge to use your teeth to carry objects when your hands are full. By using your teeth correctly, you can possibly prevent causing unnecessary damage to your teeth.
Stay hydrated always: Ensuring you are adequately hydrated is crucial, especially during the summer season. And this simply implies that you should always make the right choices when choosing tooth-friendly drinks. In this regard, milk and water are your best options, as will not only keep you hydrated, but highly refreshed as well. Beverages to avoid may include those that feature higher amounts of acid and sugar, including fruit juices, fizzy drinks as well as energy drinks. If sipped throughout the day, these drinks can potentially result in dental erosion as well as tooth decay.
The right amount of sunlight for healthier gums: We all know that sunlight is a great source of vitamin D, which plays a crucial role in immune health. Studies have shown that it can also boost your dental health by preventing gum infections. And when your gums are healthy, it simply means your teeth can serve you for an extended period. Also, gum disease is associated with mental health, cardiovascular health as well as diabetes. So, busking yourself in the sun can be key to having a healthy mouth. However, you also need to make sure you don't overstay in the sun bearing in mind that it can have far-reaching consequences on your health. To guarantee your safety, you should always use the appropriate factor sunscreen and also don't forget to protect your lips as well. It's worth noting that when you stay out in the sun unprotected, the more vulnerable you become to serious health issues.
The Bottom line:
We have provided you with straightforward and effective tips on how to enjoy your summer without impacting your dental health. Most importantly, these tips will not only boost your dental health, but your overall health!
If you are looking for a dentist, HPS Advanced Dental Care would love to see you.  Dr. Heather is gladly accepting new patients.
We are located at 4741 24 Mile Rd. Shelby Township, MI 48316, and we can be reached at  (248) 652-0024.  We look forward to meeting you!