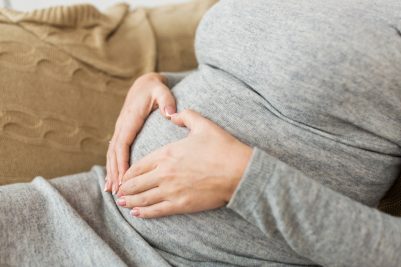 Many years ago, I met a pregnant woman who was in acute pain due to a cavity. When I asked her why she wasn't going to her dentist, she looked at me in surprise. According to her, everyone in the world knew that pregnant women should stay away from a dentist. I knew she was wrong, but I didn't correct her thinking this was an isolated incident. Unfortunately, over the years, I have come to understand that this myth — pregnant women must not visit a dentist — is almost a rule in the pregnant woman world.
All mom-to-be are extra cautious about their unborn child and do not want to do anything that can jeopardize their health — makes sense too! However, a visit to a dentist can never be harmful to a pregnant woman or her unborn child. In this article, we discuss some of the reasons why pregnant women must maintain good oral hygiene and visit a dentist if they have any oral issues.
Pregnancy is associated with major hormonal changes. It is these pregnancy hormones that compel pregnant women to find solace in a bowl full of ice cream or a jar of pickles. Unfortunately, these cravings harm a pregnant woman's teeth, leading to issues like dry mouth and periodontal disease. Therefore, all pregnant women must brush and floss at least twice every day. Regular brushing and flossing can help expecting women stay away from cavities and gum erosion.
Other than cravings, morning sickness-induced vomiting — which many women experience during pregnancy — is another common culprit. Vomiting damages the teeth by damaging the enamel. Similarly, pregnancy can also sometimes cause growths in the mouth. Though these growths aren't dangerous, dealing with them is quite difficult and menacing. If you are a pregnant woman and you have been dealing with morning sickness and pregnancy-induced growths, please visit your dentist as soon as possible to get some relief.
Is it safe to visit a dentist during the third trimester? This is a question that I have been asked very often. Even those women who think it is otherwise okay to visit a dentist during trimester one and two try their best to stay away from the dentist during the third trimester. In truth, yes, the best time to visit a dentist during pregnancy is during the second trimester. However, if you are pregnant, in your third trimester and dealing with some kind of oral problem, know that a visit to the dentist is completely safe during the third trimester as well.
In short, there is no solid reason to put off your visit to the dentist just because you are pregnant. Even if there is some procedure that needs to be done, know that there are many anaesthetics that can be given to a pregnant woman. If you are still not sure, talk to your gynaecologist and discuss with them the treatment your dentist is recommending and move ahead with it only if your gynaecologist approves.
Instead of putting off their dental visits, all mom-to-be must make it a point to visit their dentist as often as needed. After all, they are caring not for one but two people and therefore, need all the care they can get.
If you are looking for a dentist, HPS Advanced Dental Care would love to see you.  Dr. Heather and Dr. Maltese are gladly accepting new patients.
We are located at 4741 24 Mile Rd. Shelby Township, MI 48316, and we can be reached at  (248) 652-0024.  We look forward to meeting you!