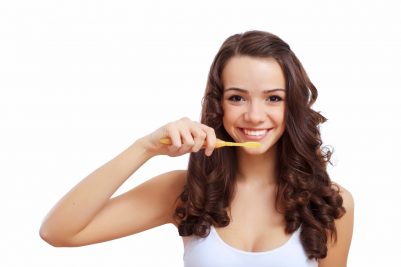 Night-time oral care is far more crucial than you think — after all, the bacteria present in the mouth do the maximum amount of damage during the night-time. The bacteria work on the plaque that builds up during the day at night, and over time, their action leads to the formation of cavities and eventually tooth loss. We, therefore, dedicate this article to some simple night-time oral care practices that will help you keep your teeth healthy and clean.
Never Forget to Brush Your Teeth Before Going to Sleep
Here is something that we have been told since the very beginning, and yet many of us continue to ignore this important advice. Brushing before sleeping helps get rid of plaque, which is the primary source of all bacteria in the mouth. Make sure to use the right brush. Moreover, if you are someone with sensitive teeth, brush your teeth right after dinner and once before going to sleep.
If You Haven't Found the Right Toothbrush for You, Consider Buying an Electric Toothbrush
As mentioned above, using the right brush is as important as brushing itself. Finding the right toothbrush may seem like an easy task, but it's not. If you haven't found the perfect toothbrush for you, consider buying an electric brush. Choose one that allows you to form a good grip, and that has an oscillating top as the swinging top is very effective at cleaning teeth properly.
Floss, Always
While brushing will help you get rid of the plaque on your teeth, it won't help you get rid of the food and plaque stuck between teeth — that's where floss comes in handy. Dentists recommend flossing twice every day — once in the morning, before starting your day, and once at night, before going to sleep.
Take Your Time
Most people think oral care is a two-minute thing. The truth is all dentists tell patients to take their time when it comes to brushing their teeth. If you use an electric brush, you need not worry. However, if you use a normal brush, make sure to clean the outer part of the teeth before beginning to clean the inner part. Also, never move the brush too fast — move it back and forth slowly, in the process making sure that you have cleaned every corner of the mouth. That apart, be gentle as you do not want to harm the tooth enamel.
Use the Right Type of Mouthwash
Most of us use a mouthwash to get rid of the pungent smell that certain food items left in the mouth. However, it is important to know that mouthwashes keep bacteria and cavities away and therefore, should be an integral part of your night-time routine. However, you must also know that the mouthwashes that line the shelves in the supermarkets are not as effective as you would want your mouthwash to be. Thus, do not buy your mouthwash from a supermarket. Instead, talk to your dentist and ask them for recommendations.
Conclusion
If you are someone who hates going to the dentist and wants to keep their visits to the dentist minimal, use the night-time oral care tips discussed above.
If you are looking for a dentist, HPS Advanced Dental Care would love to see you.  Dr. Heather and Dr. Maltese are gladly accepting new patients.
We are located at 4741 24 Mile Rd. Shelby Township, MI 48316, and we can be reached at  (248) 652-0024.  We look forward to meeting you!